Construction of AFYREN NEOXY, a € 80 million biorefinery that will produce 16 thousand tons of organic acids annually from 2020, is about to begin!
AFYREN, a French biotech company has raised more than € 80 million with Bpifrance, the European Investment Bank, Total and Bio-based Industries Joint Undertaking" (BBI-JU) among others, to construct the future zero-waste and low-carbon AFYREN-NEOXY biorefinery that will be situated in the region Grand Est, France.
The biorefinery will manufacture 7 natural organic acids using the technology developed by AFYREN for 10 years and it is expected that 16 thousand tons of organic acid will be produced annually from 2022. In sectors such as fragrances & flavourings, cosmetics, pharmaceuticals, and food & feed, to name a few, are these biomolecules used, showing competitive performances to petrol-based products. The factory will be established in the Chemesis platform (Carling Saint-Avold) due to the different advantages that this region offers: proximity to raw materials' suppliers and customers and borders of Belgium, Germany, and Switzerland.  The AFYREN NEOXY project impacts will be to reduce the carbon footprint of carboxylic acids production by 60 % compared with traditional production methods, generate 0 kg of industrial process waste and to create 60 direct jobs and up to 200 indirect jobs, in sectors such as construction, engineering and industry.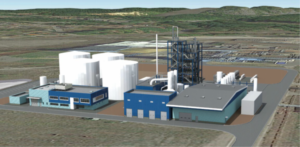 With this innovative biorefinery is expected to convert the region as an example of bioeconomy. The plant will not only allow the valorisation of sugar beet by-products such as molasses and pulp but will also create new local value chains due to the use of other agricultural co-products developed in the region. In addition, the AFTER-BIOCHEM project (Anaerobic Fermentation & EsteRification of BIOmass for producing fine CHEMicals), aims to validate this model as economically, socially, and environmentally sustainable in order to replicate it throughout Europe. Within this 4-year project, it will be sought to replace the destination of raw materials such as residual food waste and the organic fraction of domestic waste for the production both used for composting, by a use with higher added value such as the production of organic acids.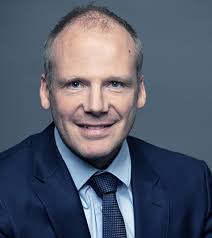 AFYREN CEO, Nicolas Sordet, said "Our objective is to develop this unique biorefinery model to provide our customers and consumers with a greater volume of biobased solutions and to generate a real impact in high-growth markets. Our team, with humility and agility, is fully committed to serving our ambition for a responsible industry and a sustainable world". The world production of organic acids is considerable, estimated 18 million annually and expected growth of 5 percent. Therefore, the installation of this biorefinery will not only reduce the environmental impact of this growing demand by replacing the production of petroleum-based organic acids with bio-based ones, but will also improve the economic sustainability of the sugar beet chain due to its valorisation in higher-value products, and be used as a circular economy model that does not generate waste creating and maintaining jobs in the territory.